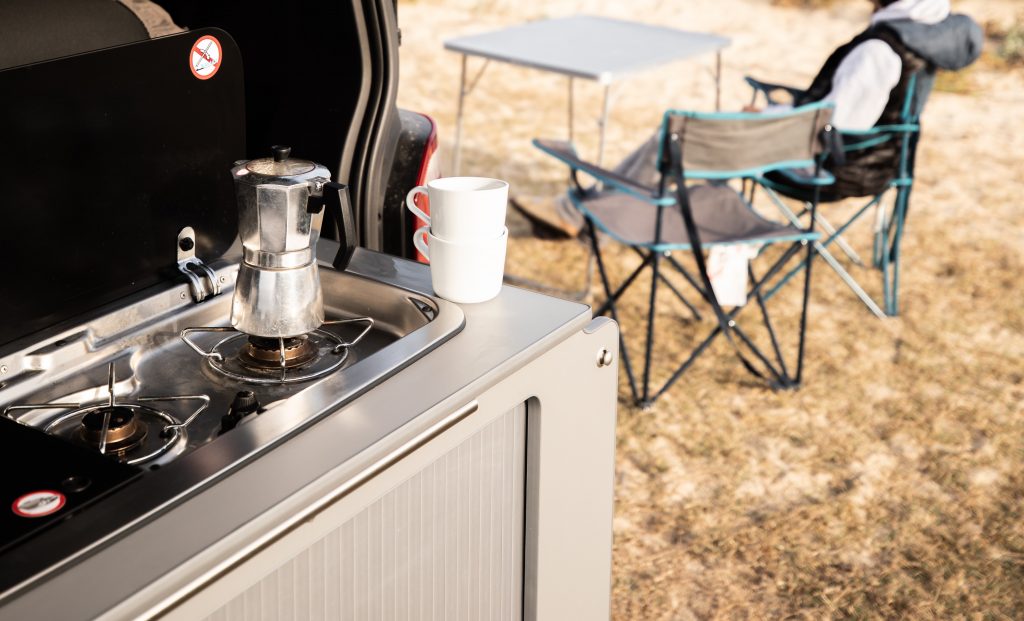 kitchen
The kitchen top has hardened fire resistant doors and when up protect the area behind the kitchen. There is a double burner gas stove.
There is also a sink and tap, this runs of an electric pump which can be turned on or off using a switch on the front of the pod.
storage:
At the font of the pod there is a sliding door which when opened reveals a storage area with shelves with anti-slip matting. There is enough room here to keep all your cooking utensils, pots and pans etc.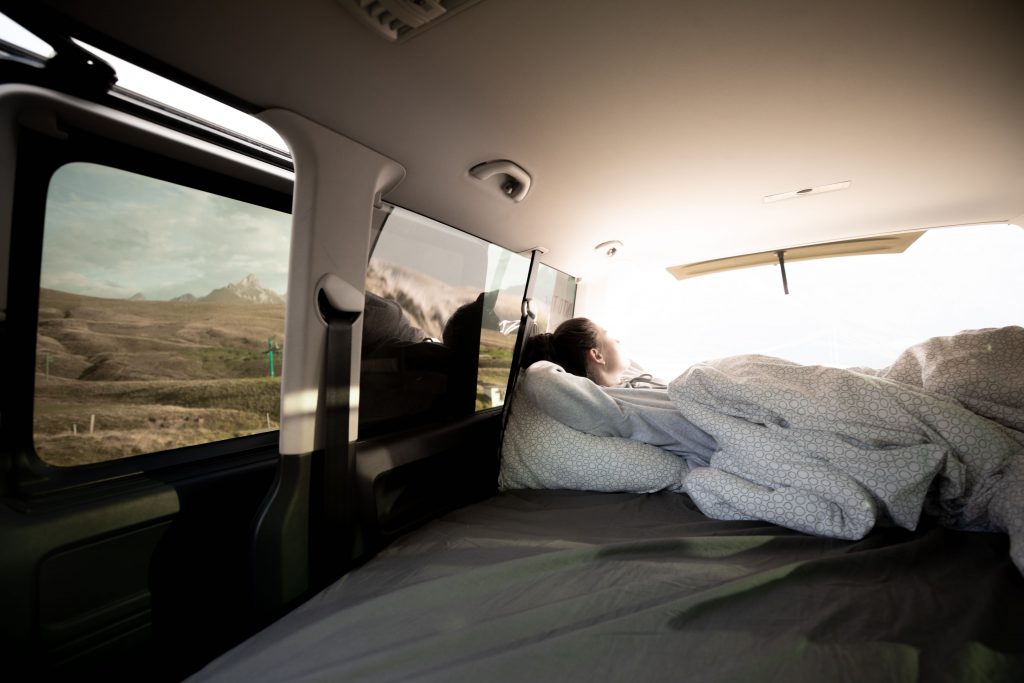 bed
The pod comes with a high density memory foam mattress, made from high grade automotive fabric which is extremely comfortable and hard wearing.
To set up sleep mode, simply put your rear seats down to flat and fold ot the mattress which is in 3 parts joined. Folded out you have a 140×190 double bed.
prep table:
A clip-on table with an adjustable leg, this table clips onto the front of the pod giving extra space for prepping food, leaving your beer or eating at.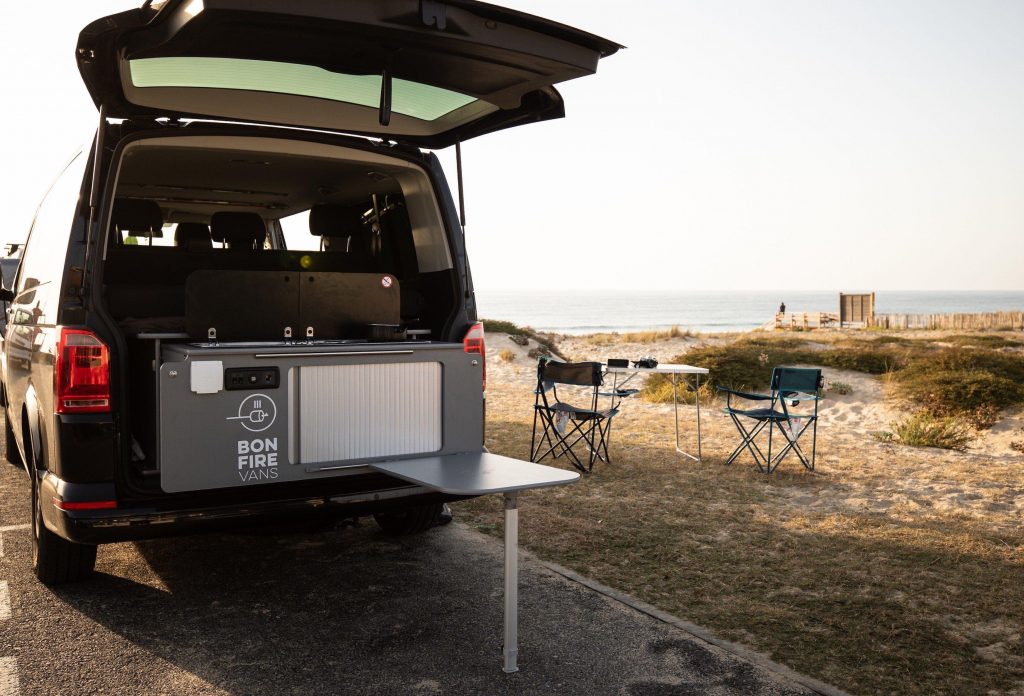 lighting:
The pod comes with lighting inside the storage area and at the top and bottom of the pod, this can be controlled by a switch at the front of the pod.
charging:
There are two UBS and a 12V socket on the front of the pod
outside shower:
At the front of the pod is a socket to plug in a shower hose and head. The supply being off your main tank and uses the electric pump to work. Its cold but very handy for washing of veg, your bike or surfboard.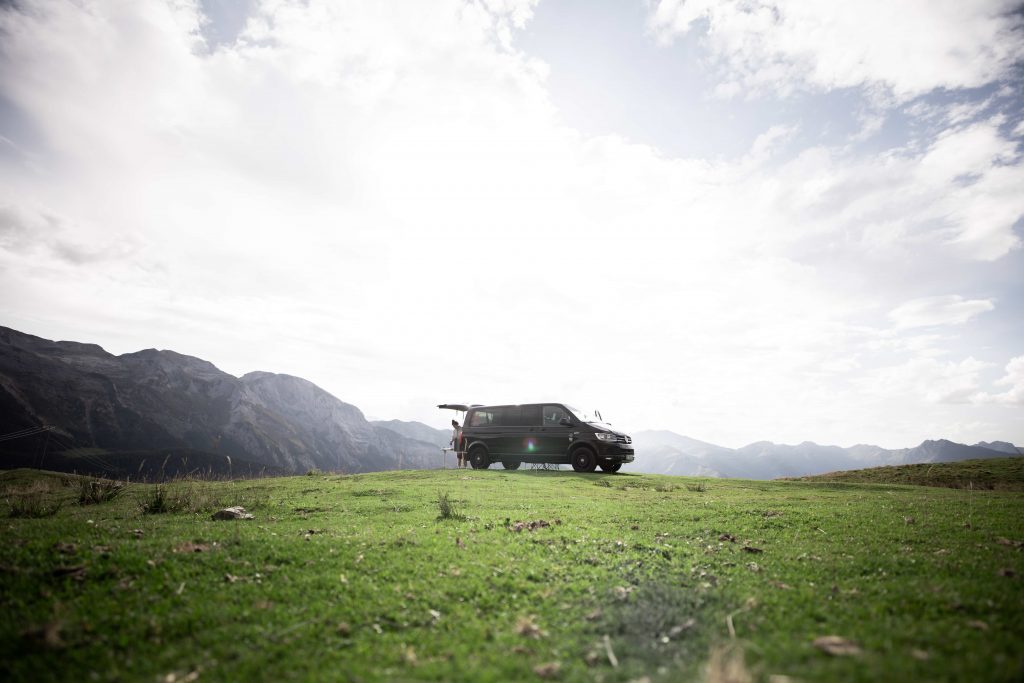 colours:
There is a massive range of colours for the pod and the trim parts, we will send you full details after you order or get in touch.
water tanks:
Each pod comes with a fresh water tank and a grey water tank. The fresh water tank sits behind the pod and is easily removable to refill and the dirty water tank is inside the pod. To empty the dirty water there is a tap under the pod.